OUR PRODUCTS
Fiber-coupled laser diode, superluminescent diode and photodiode modules
Our advantages
Equipment manufacturers from all over the world select our products.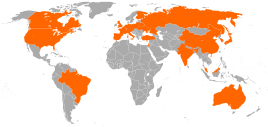 Reliability
Laser diode, SLD, and photodiode modules are thoroughly controlled at every production stage. Manufacturing takes place in a clean zone with all ESD safety precautions. Construction of modules is tested according to Telcordia GR-468-CORE.
Unique parameters
We developed the laser diode modules with record coupling efficiency and thermal stability of optical power, and photodiode modules with excellent return losses, responsivity, and dynamic range. 
Prompt reply
Our sales team will promptly reply to your emails and will help with all the necessary paperwork.
Tech support
Our tech specialists will try to offer the best solution to your problem.
No MOQ
We set no restrictions on MOQ and we accept the orders from 1 piece. The typical lead time is 2-3 weeks for the orders up to 10 pcs.
Quick manufacturing
Due to large variability we do not keep ready modules in stock. Instead of this we assemble the modules as quickly as possible after the order is sent into production.